The Pedometrics conference was held in Wageningen, The Netherlands during the latter part on June 2017. This was my first ever attendance to a Pedometrics conference. The occasion was made more special due to the fact that it was a celebration of sorts for Pedometrics. Pedometrics is the domain of soil science that uses quantitative methods to understand soils and how that exist, function and change. The first Pedometrics conference occurred in 1992, and also in Wageningen. This meant that in addition to the usual scientific discussions, there was a sense of reflection and celebration of Pedometrics turning 25 throughout the week.
Pedometrics 2017
---
This post predominantly just contains photos and captions of the events during the conference. Some other people have put together more lengthy blogs of their own account of the Pedometrics conference. Grant Campbell's blog is one such example. I am really thankful to Guy Ackermans who extended me permission to use his photographs that he captured throughout the duration of the conference. I am thankful for this because: 1. photographic skill is something I don't possess, and 2. I don't think I could have captured all the happenings of the conference in the way these photos do. There are many more photos of the Pedometrics conference by here, I have merely selected a few that I personally enjoyed most.
All the details of the conference can be found here. Some details about Pedometrics in general can be found here.

Pre-conference workshops
---
It would have been good to attend any of the ones on offer. I was informed that all were well attended. I think its great that opportunities for training be offered at conferences. It helps demystify things a bit and gives students and up and coming scientists to actively participate in proceedings.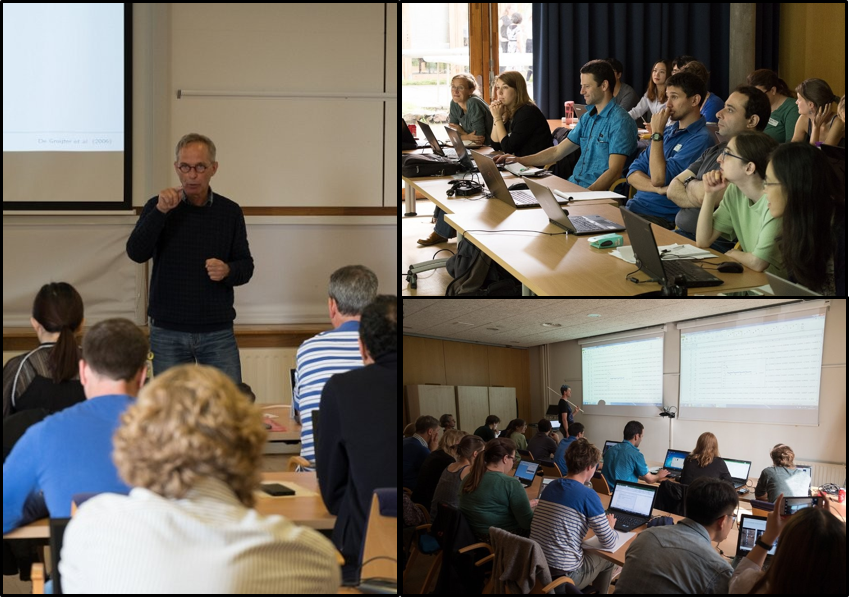 Keynote talks
---
Really high quality keynotes were had. They either made me realize the possibilities of pedometrics. Not only the what can we do now, but also the what should we be doing and where should we be headed types of possibilities.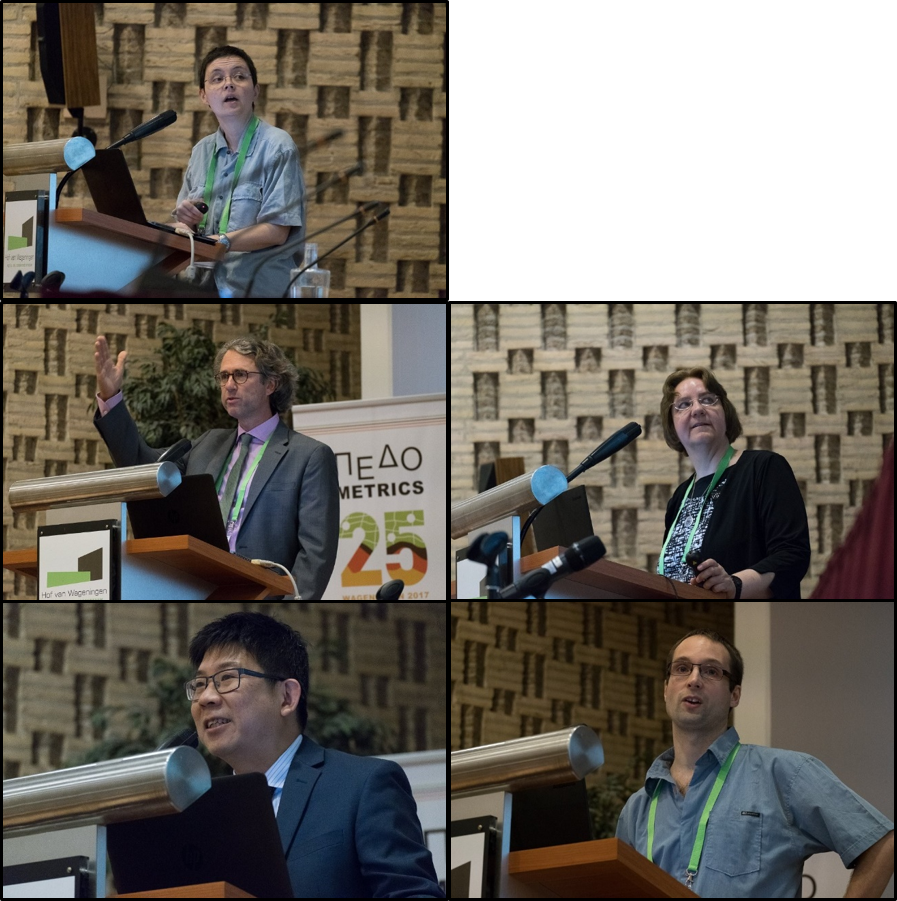 Conference Normal
---
Just some photographs of people in their element at Pedometrics 2017.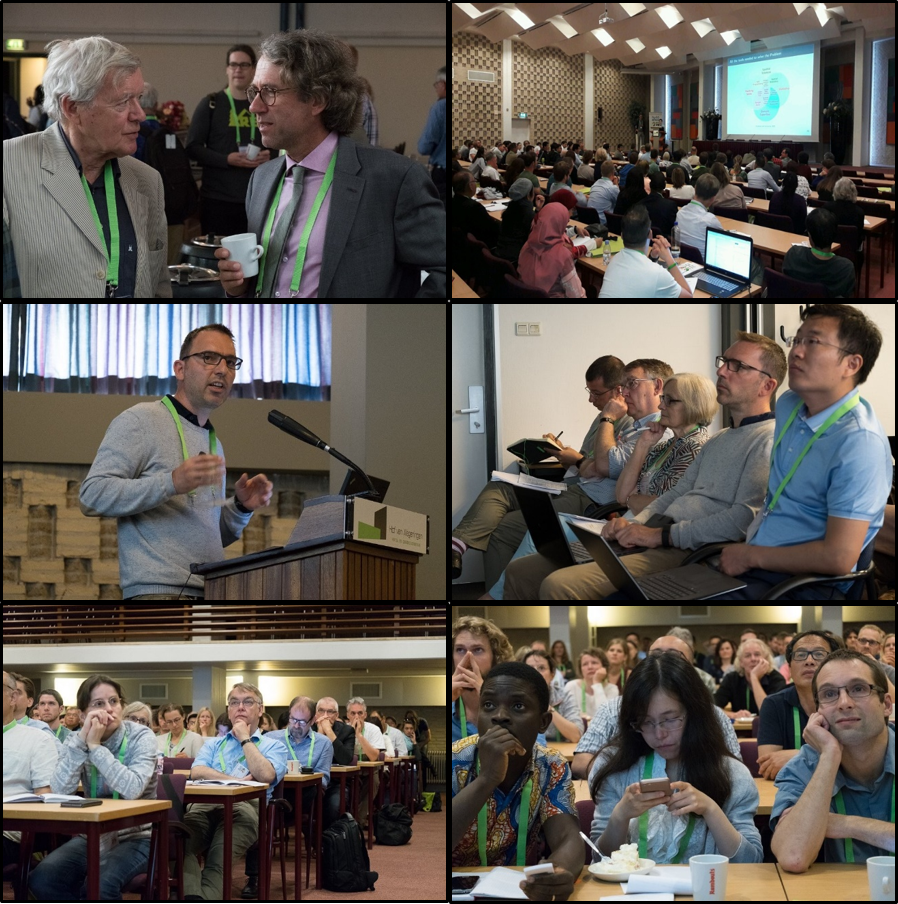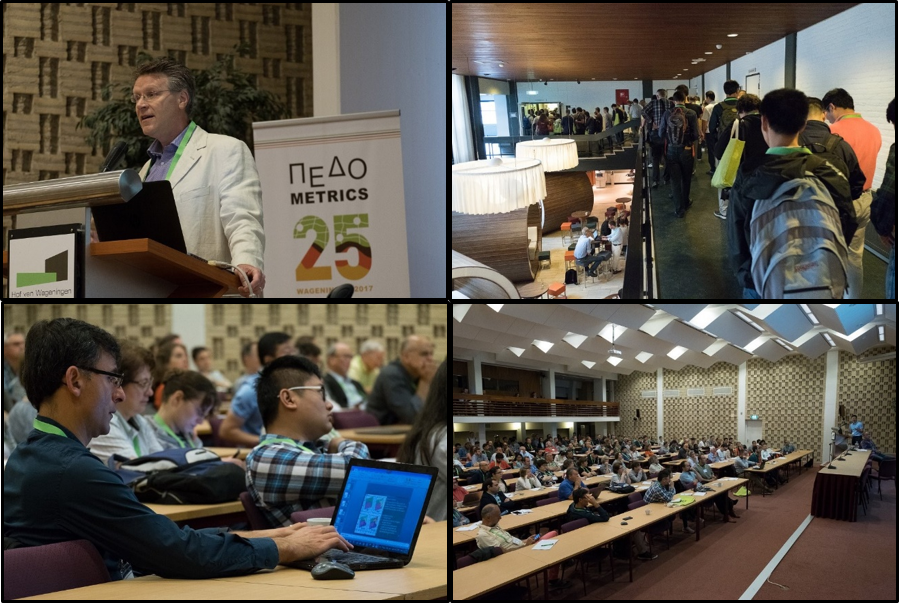 Poster Presentations
---
There were two poster sessions. Each was prefaced by a poster pitch session where the presenters could summarize their research in 60 seconds to the sitting audience. This is a good concept i reckon. I thought the quality of the posters in general was very high and thought some of the work should have been given speaking slots at the conference rather than being designated as just a poster. At least they were able to do a pitch though.
I was able to pitch and present my poster at the second poster session, and it can be found here.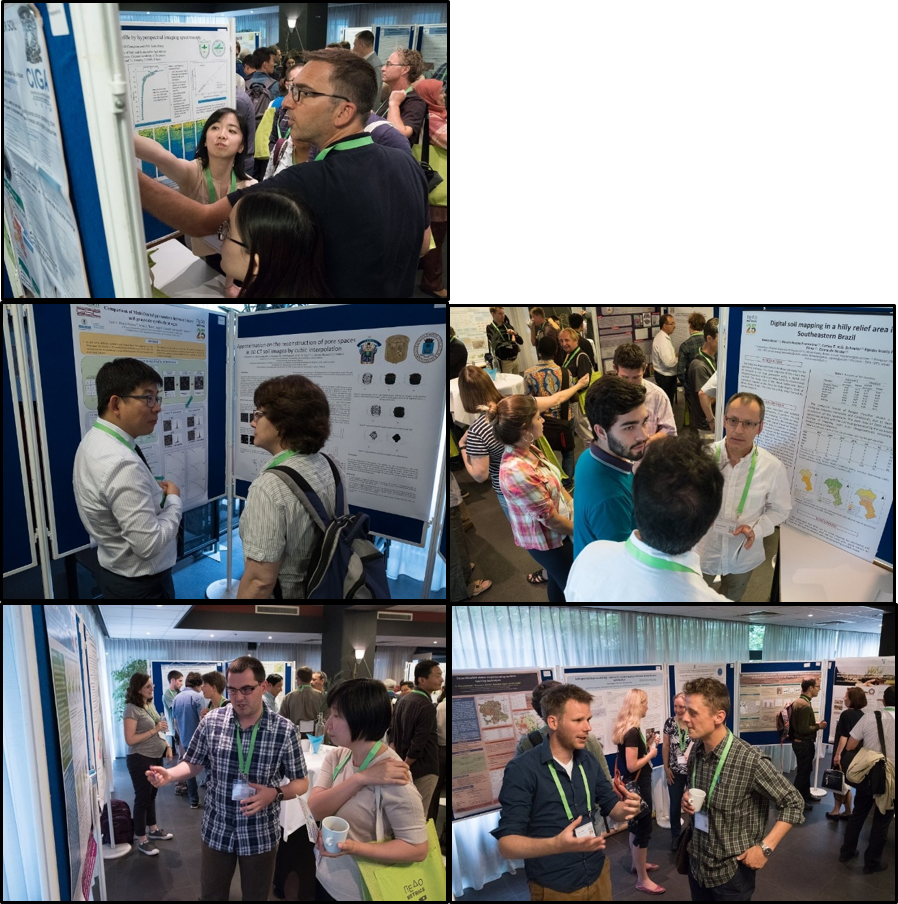 Pedometrics 25th Birthday Celebrations
---
A bit of time was dedicated to celebrating 25 years of Pedometrics. Alex McBratney and Jaap de Gruijter, the two people largely responsible for establishing Pedometrics, provided a fresh and funny summary and outlook of this domain of soil science. Their short movies were particularly good. It was amazing to see how such contrasting individuals in their persona could work together. It was clear that both Alex and Jaap were more than just colleagues, but great friends.
Intro movie
Closing movie
Other great talks in this session included that from Murray Lark (the mathematical conscience of Pedometrics) and David Rossiter.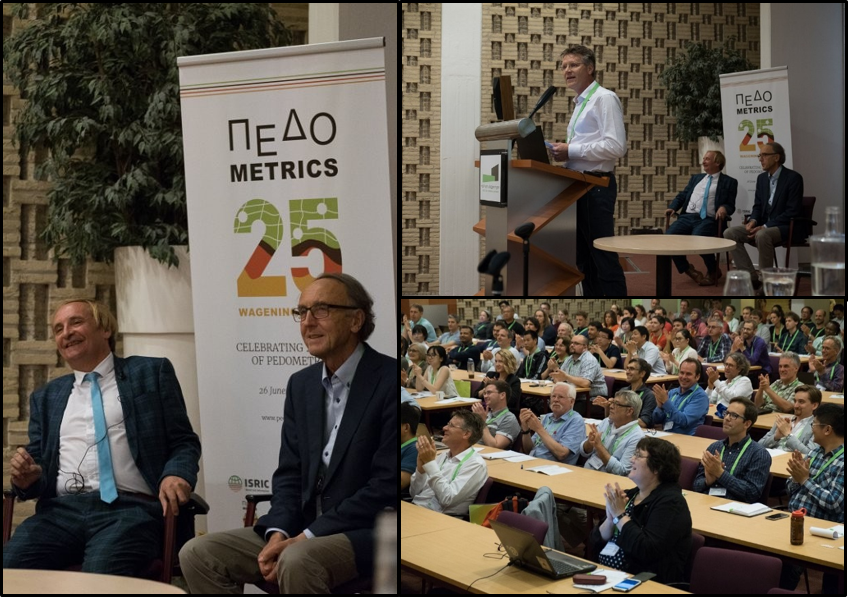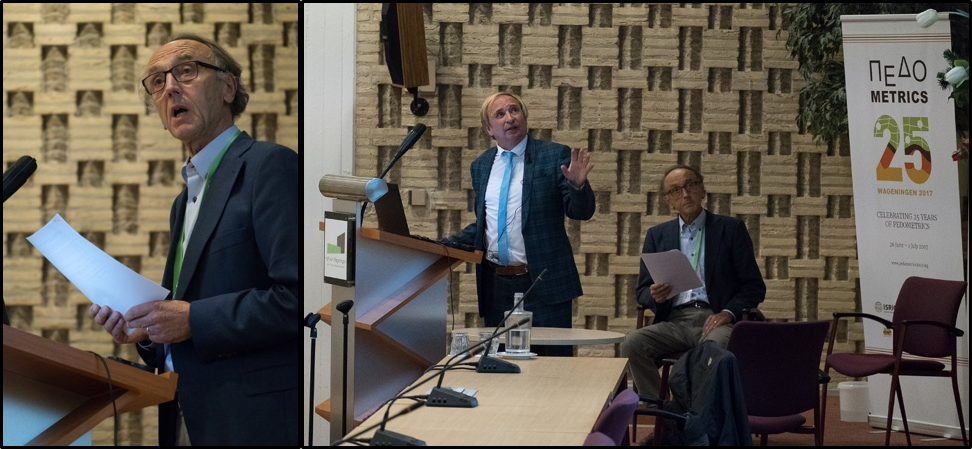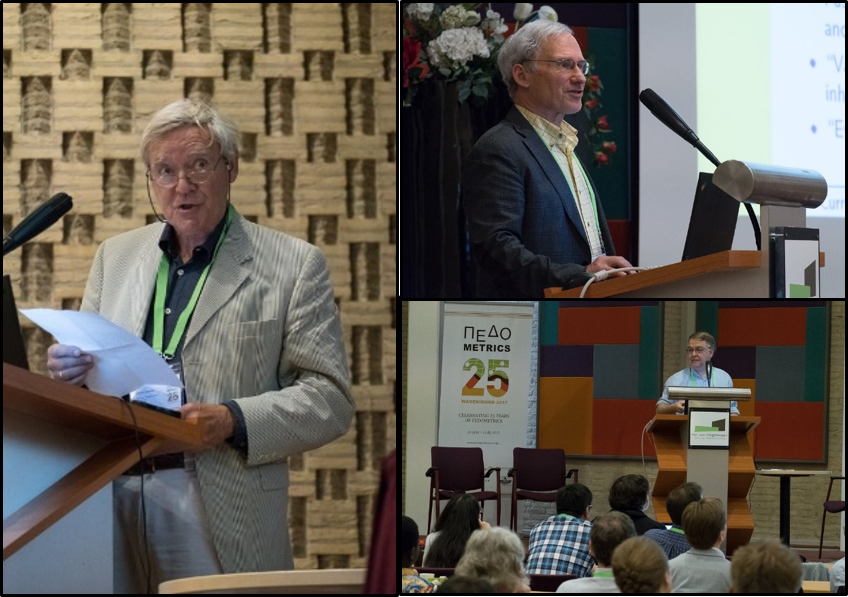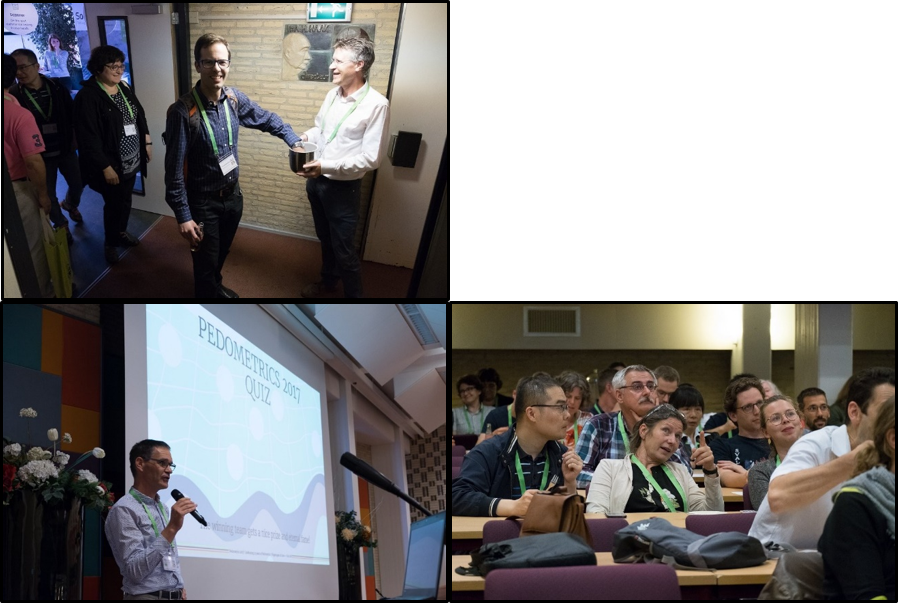 Social Events
---
Pedometrics 2017 had the usual pre-conference drinks and conference dinner. There were also a number of other events too. For example i think there was a tour of the World Soil Museum and a tour of some local beer making establishments. I was able to participate in the games of touch rugby and football. These were highly fun games, except for the part where John Triantafilis blatently fouled me and discrupted a certain goal (possibly:) ). I also participated in the early morning running events that were organised by Jetse Stoorvogel. On these we got to see some sites and interesting landscapes in and around the town of Wageningen.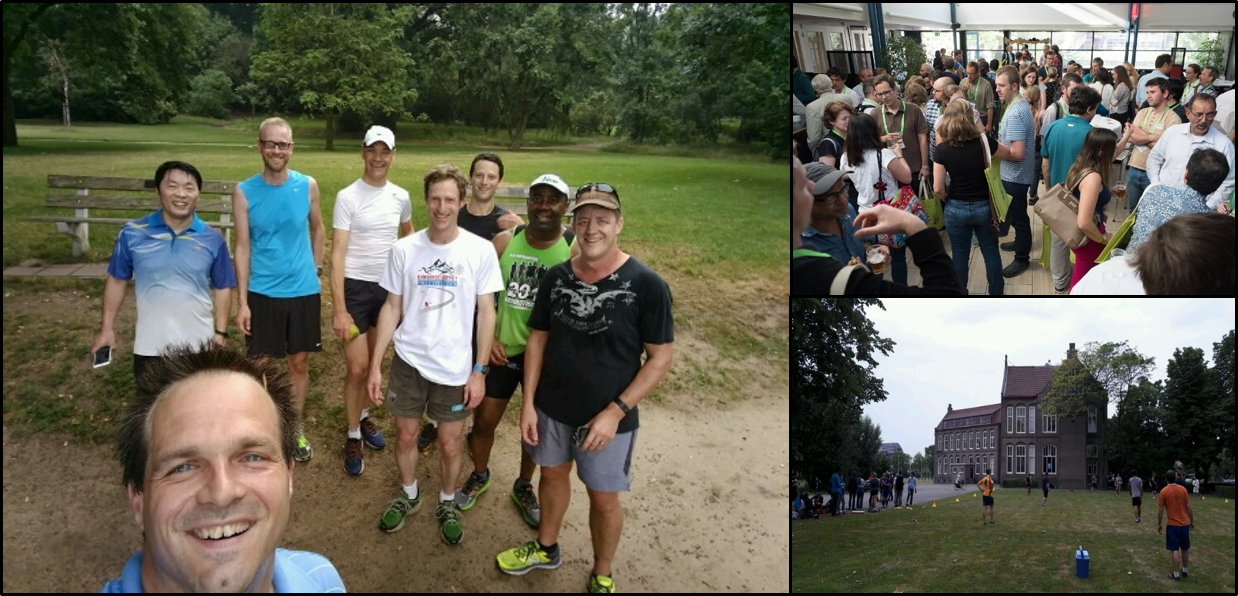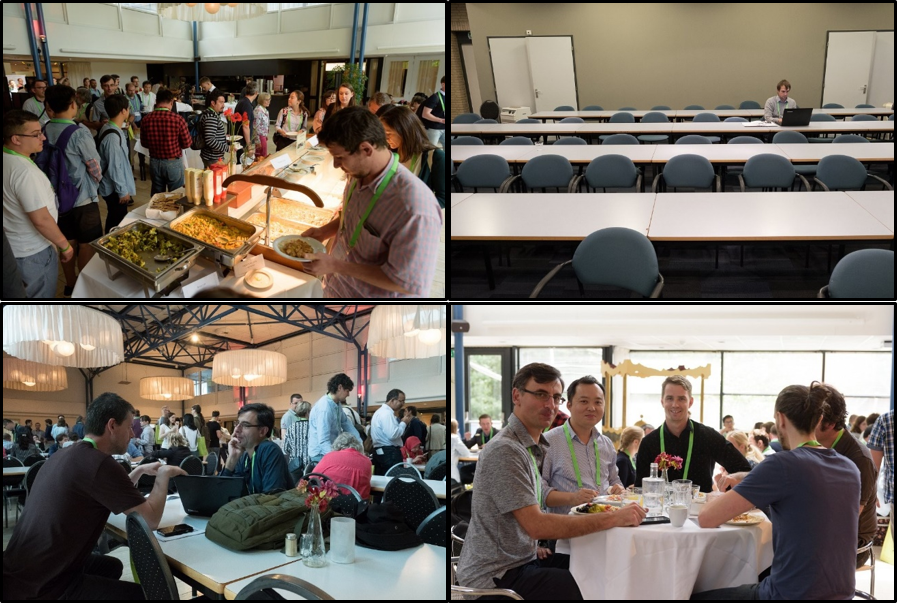 The University of Sydney
---
The University of Sydney was very well represented at Pedometrics where we had over 10 people. This says a lot about the flavor of soil science research we conduct in Sydney.

Conclusion
---
I enjoyed the conference and all its offerings. I was particularly busy throughout it with many duties that included two presentations, a poster presentation and chairing a session. I had plenty of fun and really enjoyed the morning runs and the football match. I get the feeling now that Pedometrics is now on the cusp of moving in a new direction. I think that direction is in the integration with scientific domains other than just soil science. The natural sciences seem to be getting more and more multi-disciplinary and Pedometrics has a lot to offer in terms of quantifying soil functions and processes that will be invaluable for such studies into microbial systems, ecosystem studies and monitoring programs. I very much look forward to 2019 when the next conference is due to happen in Canada. Proost.